Labradorite Groovy Flower Pendantz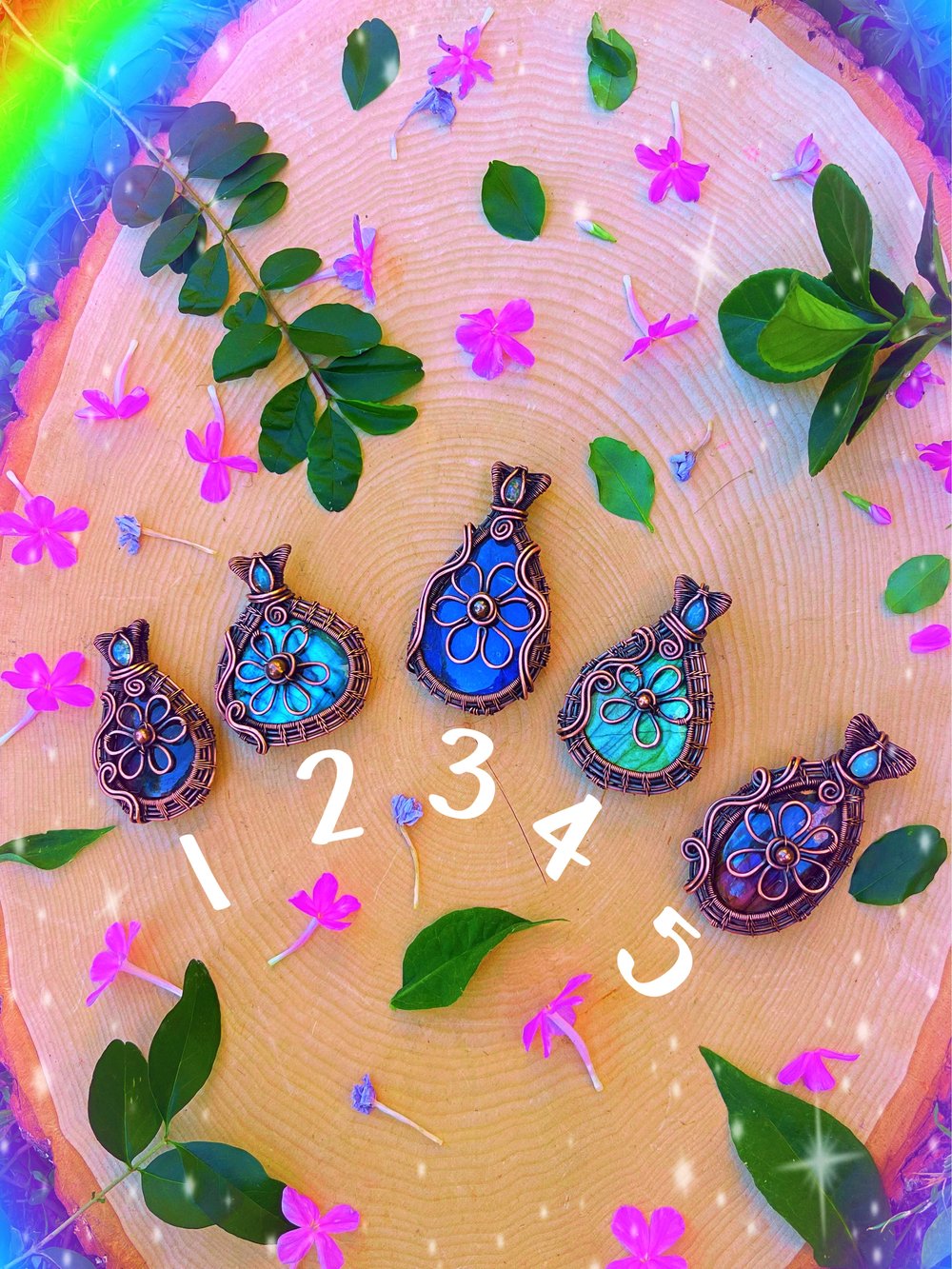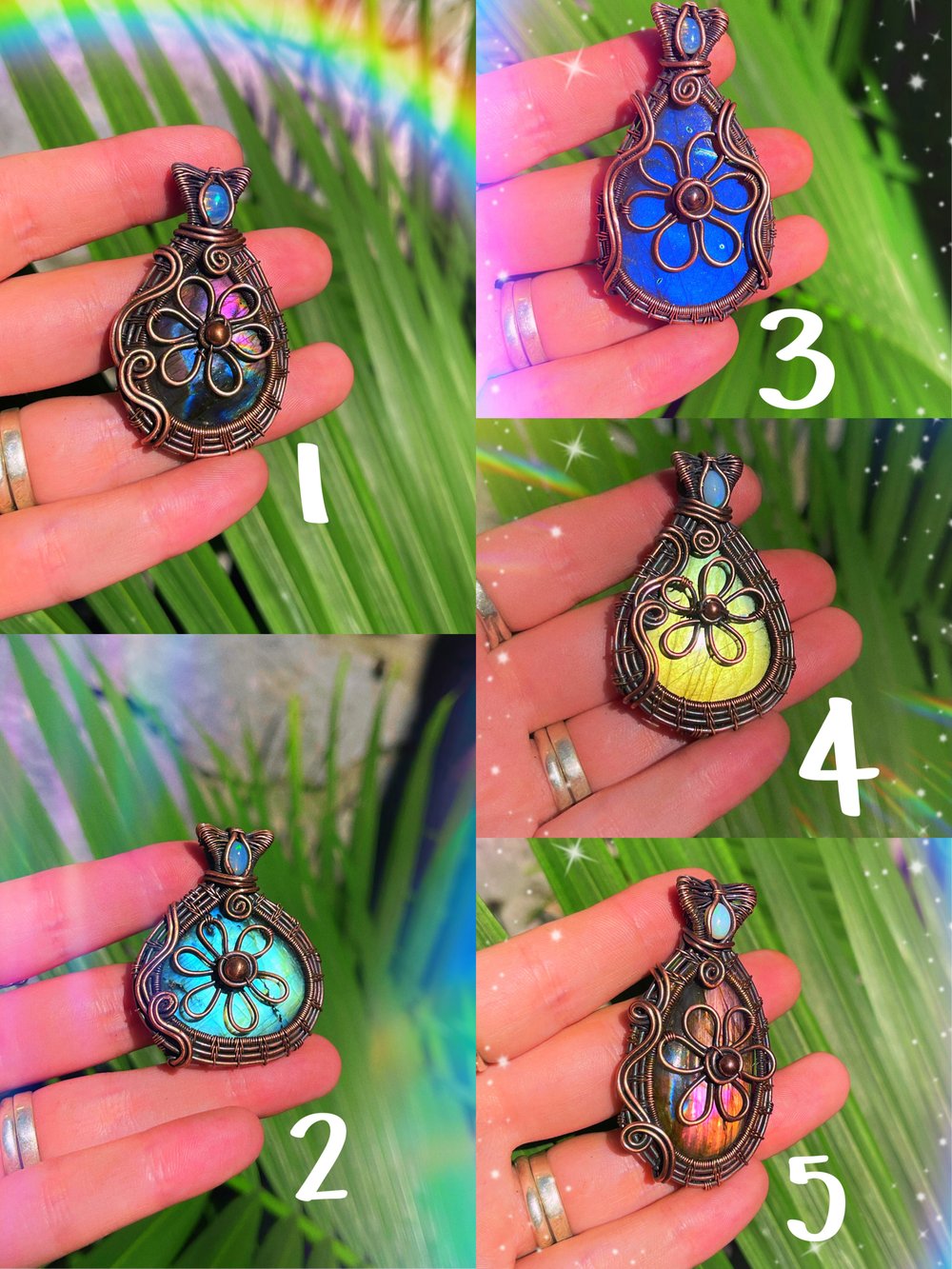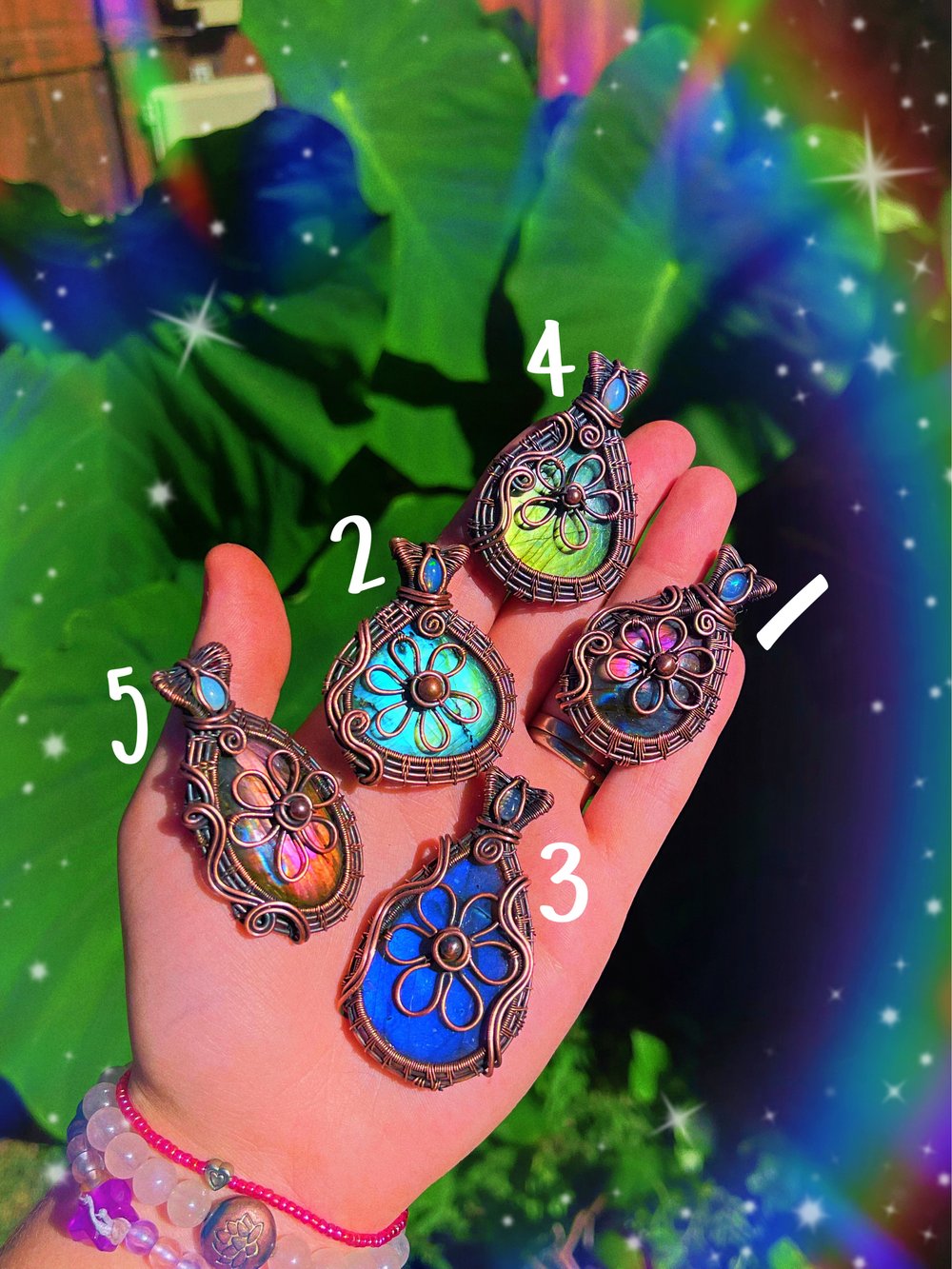 Every order comes with a copper chain, crystals, and stickers! ♡
If you prefer a black cord over the chain then please leave a note requesting! ✻
𝐇𝐞𝐚𝐥𝐢𝐧𝐠 𝐏𝐫𝐨𝐩𝐞𝐫𝐭𝐢𝐞𝐬 𝐨𝐟 𝐋𝐚𝐛𝐫𝐚𝐝𝐨𝐫𝐢𝐭𝐞:
Labradorite is known as the 'stone of transformation' and helps you to develop spiritually and emotionally. This is great crystal to work with to feel confident and self-empowered, to follow your dreams and ultimately achieve what you want in life ✨ It is one of my favorite crystals for manifesting and protection!
Labradorite is the only gemstone to display labradorescence, the play of colour found in these magnificent gems 🌈
True purple/pink flashes in labradorite is very rare! 💜
Legend has it that the Inuit's believed that the Northern Lights, also known as the Aurora Borealis, had fallen from the sky and had become trapped in the rock. A brave warrior, tasked with setting the Northern Lights free, struck the rocks with his spear and managed to free most of the lights. There were however, some lights that remained trapped in the rocks, and these resulted in the Labradorescence that we can see today in Labradorite. 🔮
Labradorite can be found in countries like Mexico, Madagascar, Finland, Greenland, Italy, Russia, and Scandinavia.
Chakras: Throat | Third eye | Crown