Aura Rose Quartz Sun Pendantz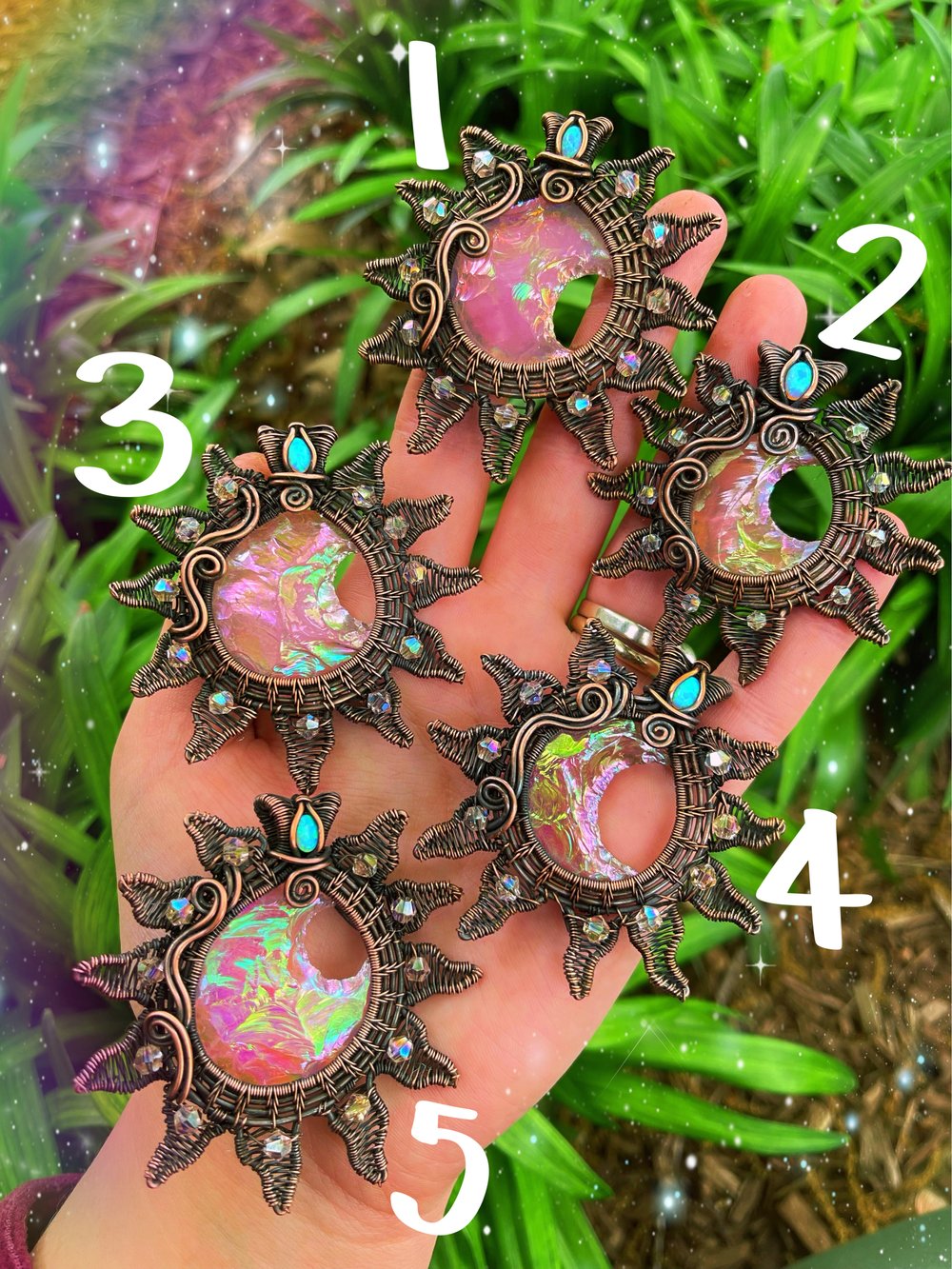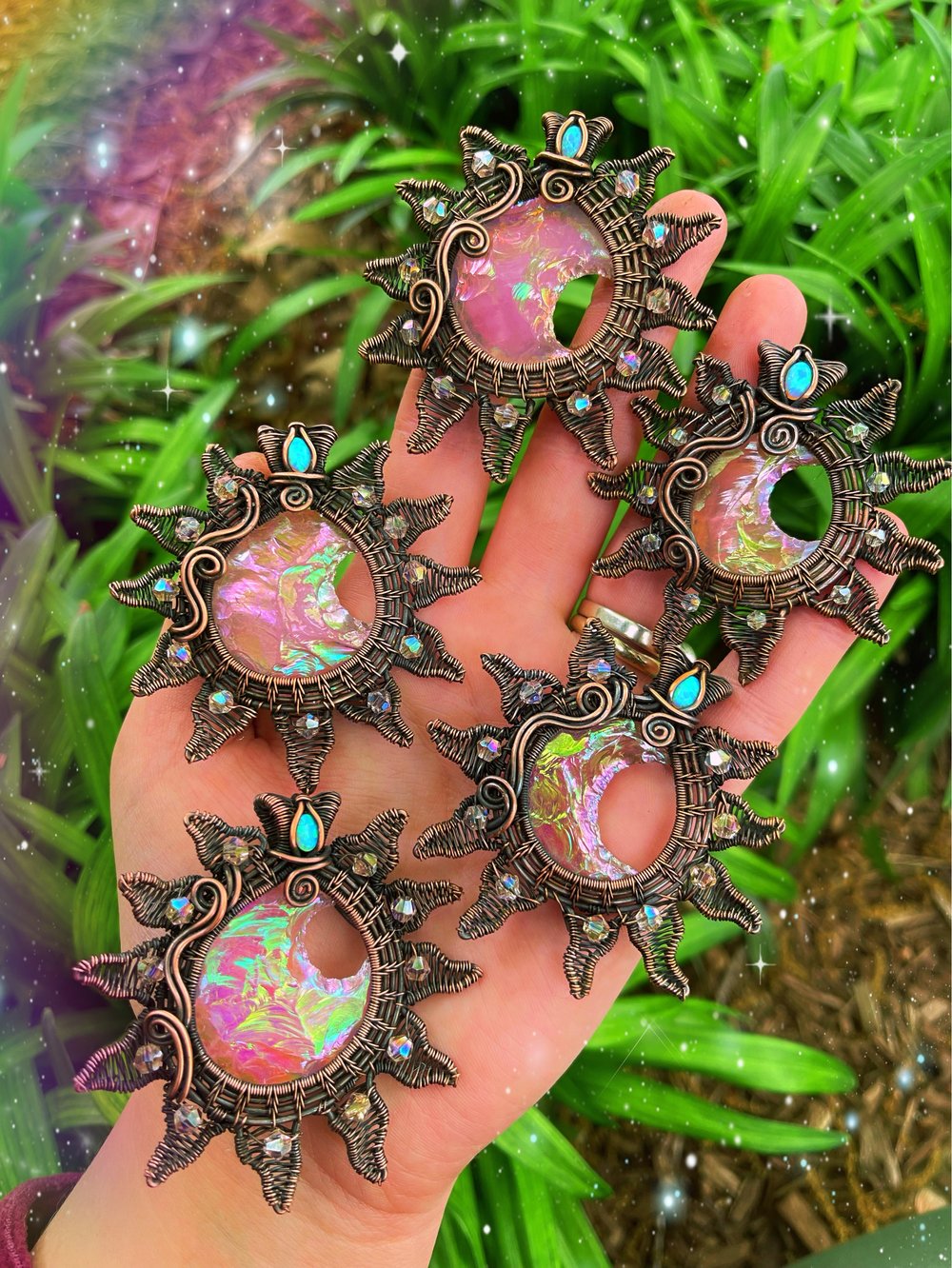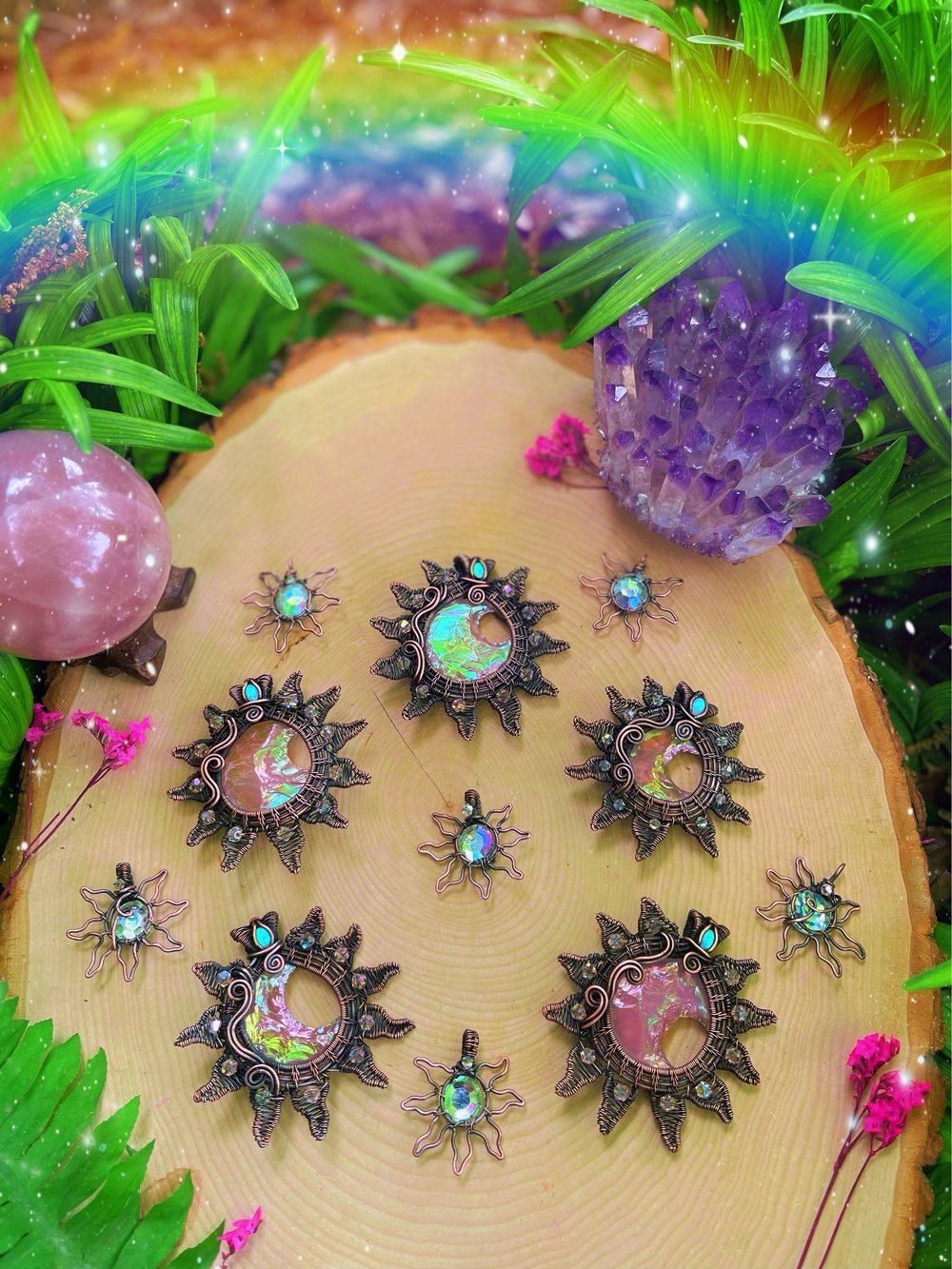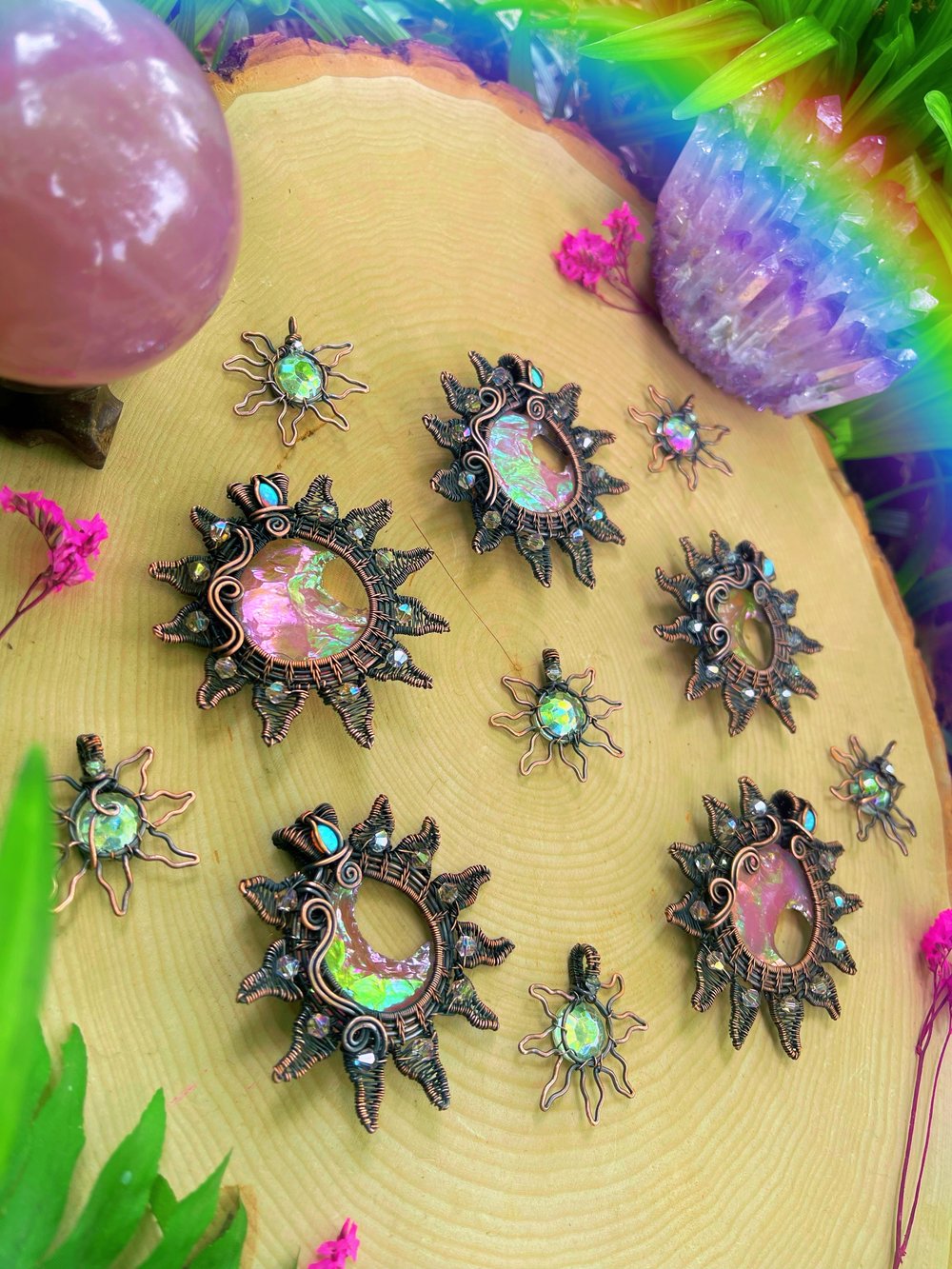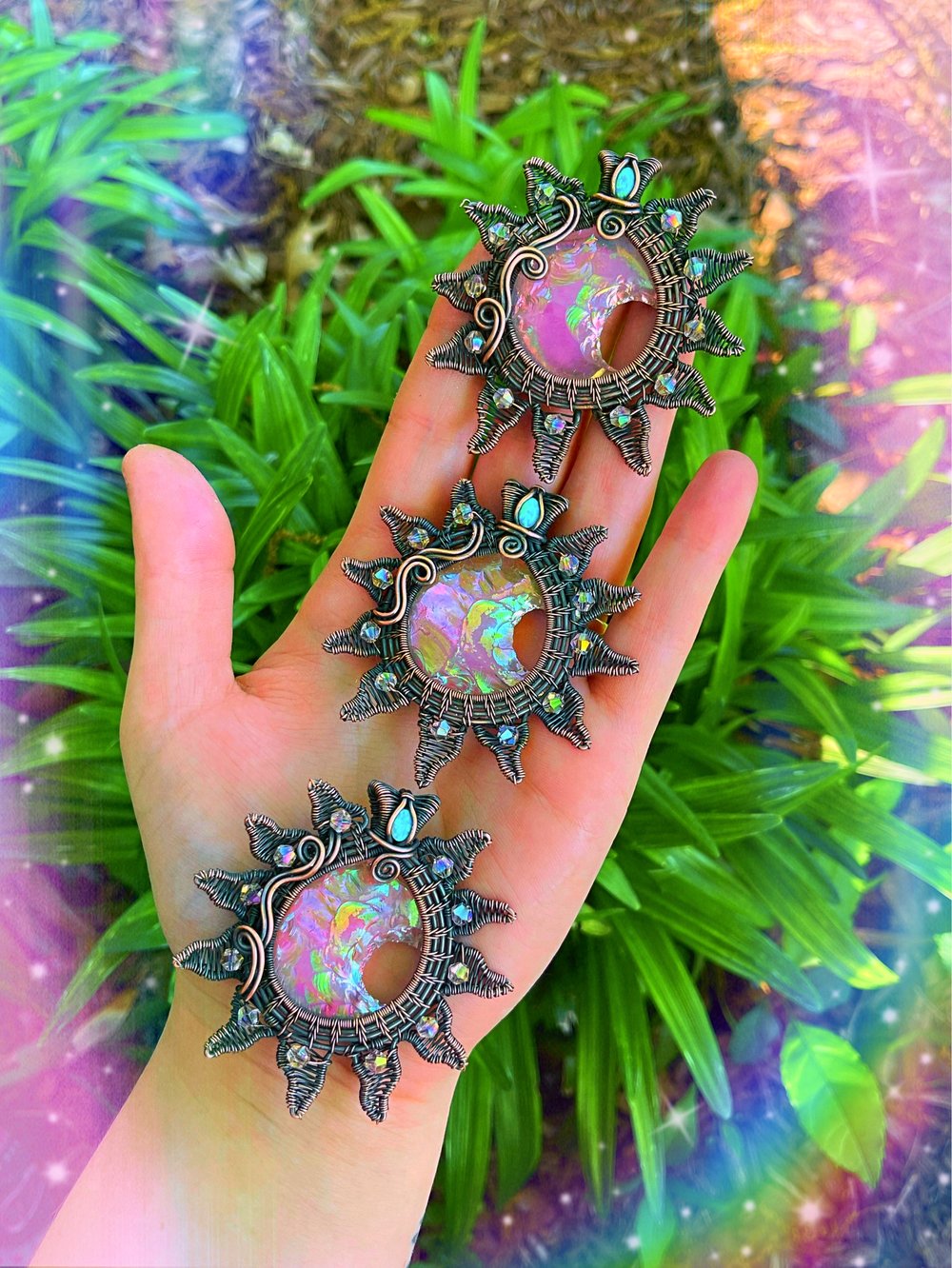 Completely handmade ~ Comes with copper chain, crystals, and sticker!
Each pendant took me 3-4 hours + to complete 🌿
𝐇𝐞𝐚𝐥𝐢𝐧𝐠 𝐏𝐫𝐨𝐩𝐞𝐫𝐭𝐢𝐞𝐬 𝐨𝐟 𝐑𝐨𝐬𝐞 𝐀𝐮𝐫𝐚 𝐐𝐮𝐚𝐫𝐭𝐳:
Rose Aura Quartz is Clear Quartz bonded with Platinum which results in a lovely raspberry rose metallic sheen.
Aura crystals have a synergistic & intensive energy despite being artificially treated. In and of itself, Clear Quartz is an extremely powerful healing & energy amplifier - absorbing, storing, releasing & regulating energies. Enhanced by precious metals, it will have additional healing attributions depending on which precious mineral is used. Quartz is a master healer that can be used for any condition. It also stimulates your immune & energy systems & brings your body into balance. 🙏🏻💕
Thank you so much for the support!