Jade + Opal Mini Moon Pendantz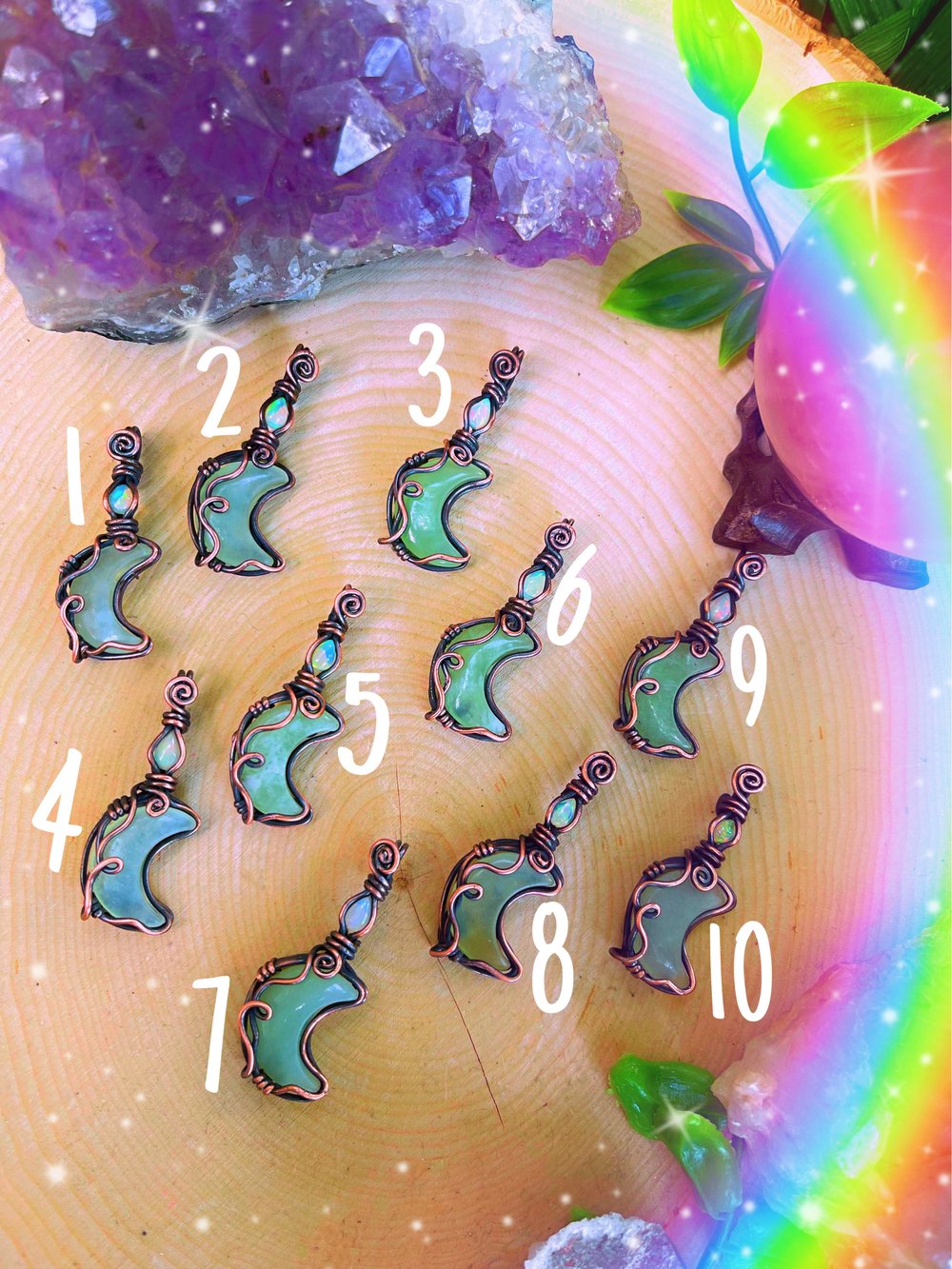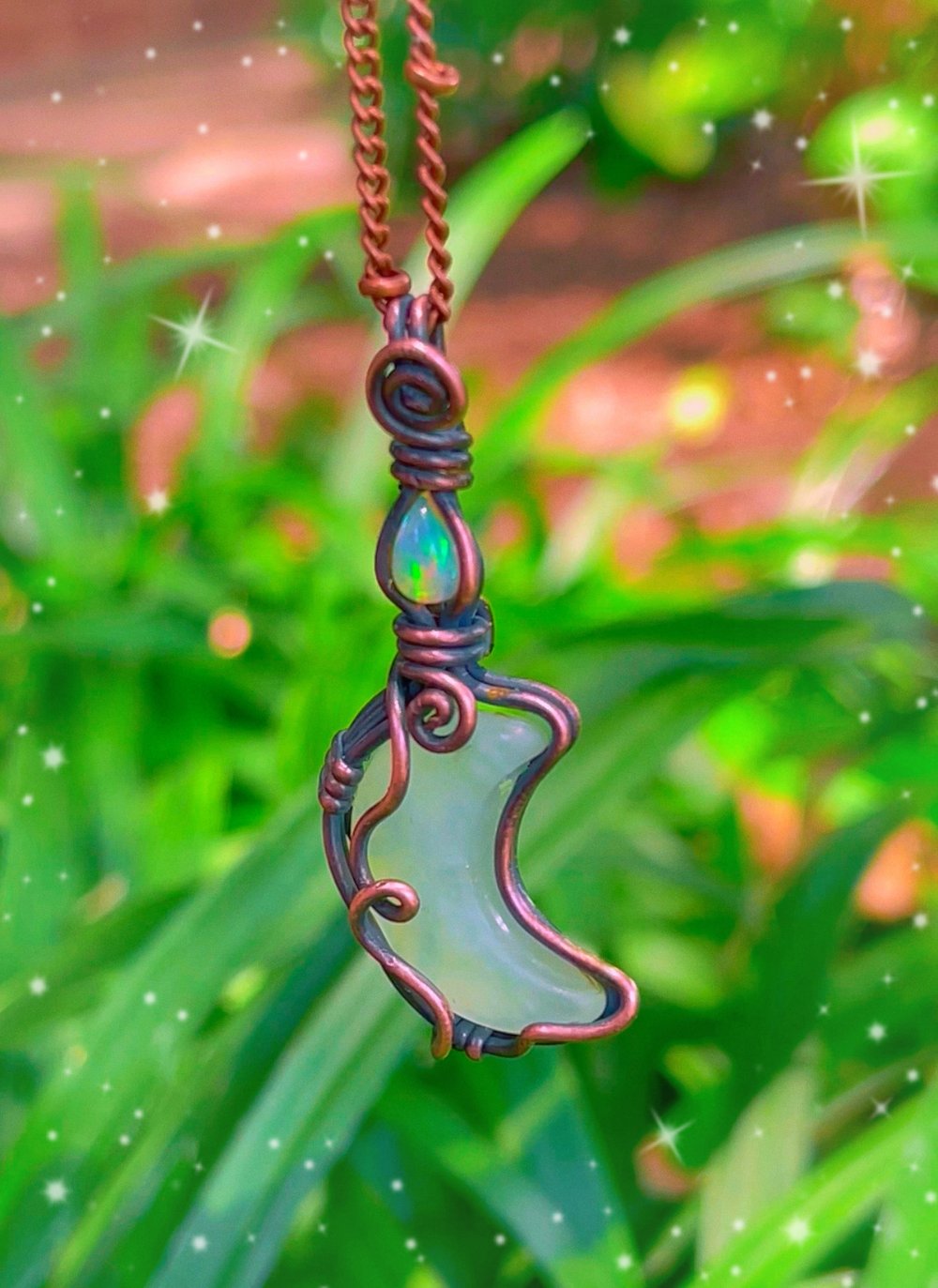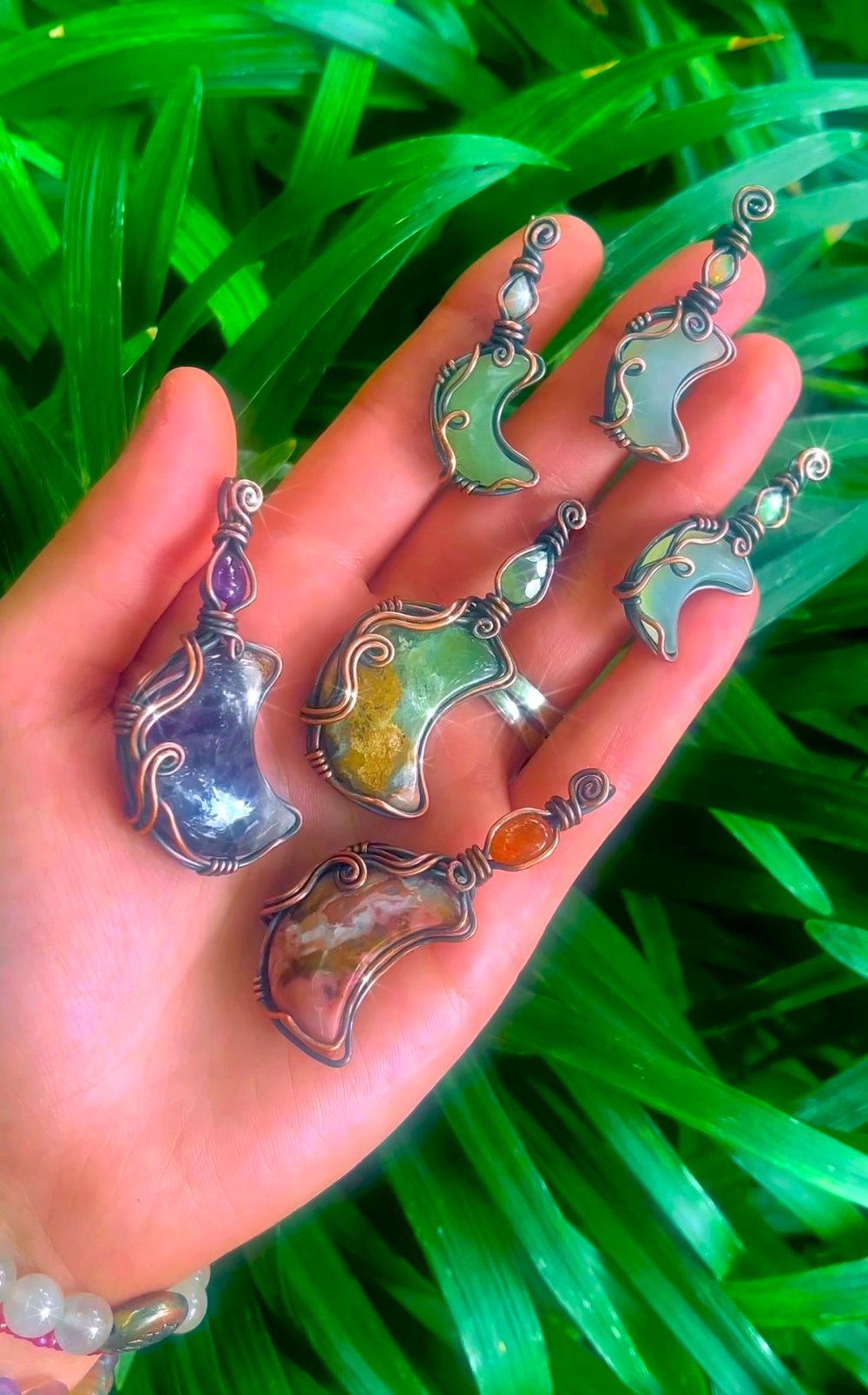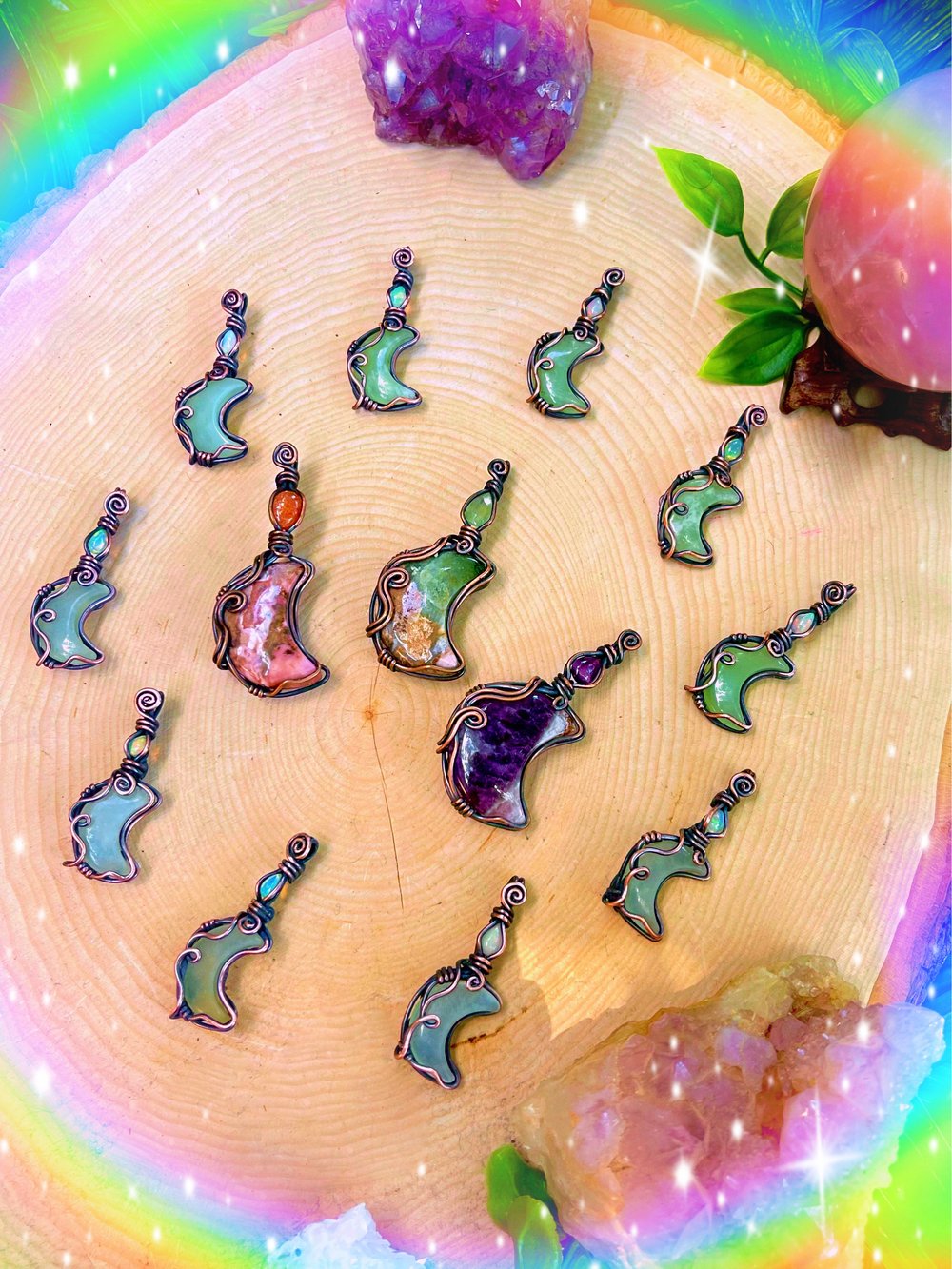 Completely handmade with patience + love ~ Comes with copper chain, crystals, and stickers! 🧚
𝐇𝐞𝐚𝐥𝐢𝐧𝐠 𝐏𝐫𝐨𝐩𝐞𝐫𝐭𝐢𝐞𝐬 𝐨𝐟 𝐉𝐚𝐝𝐞:
Jade is a symbol of serenity and purity.  It signifies wisdom gathered in tranquility.  It increases love and nurturing.  A protective stone, Jade keeps the wearer from harm and brings harmony.  Jade attracts good luck and friendship.  It stabilizes the personality and promotes self-sufficiency.  Soothes the mind, releasing negative thoughts.  Stimulates ideas.  A "dream stone", Jade brings insightful dreams.  It aids emotional release, especially of irritability.  Jade encourages you to become who you really are.
𝐂𝐡𝐚𝐤𝐫𝐚: Heart 💚
𝐇𝐞𝐚𝐥𝐢𝐧𝐠 𝐏𝐫𝐨𝐩𝐞𝐫𝐭𝐢𝐞𝐬 𝐨𝐟 𝐎𝐩𝐚𝐥:
Ethiopian Opal balances all the Chakras and transforms negativity into positive energy. So, as a stone of protection, it will keep out other people's negative thoughts and bad energy, as well as dispel one's own unhealthy power. These stones are fantastic for channeling Water energy, which is associated with calm, peaceful power, and cleansing. Opal functions as a prism inside the aura, bringing a whole spectrum of Light energy into the system, calming and cleansing the emotional body, and enhancing the will to live and the joy of one's earthly existence, in the metaphysical context. It rekindles hope, excitement, and inventiveness, as well as allowing inhibitions to be released, culminating in love and desire.
𝐂𝐡𝐚𝐤𝐫𝐚: ALL 🤍