Abalone Moon Pendantz ☽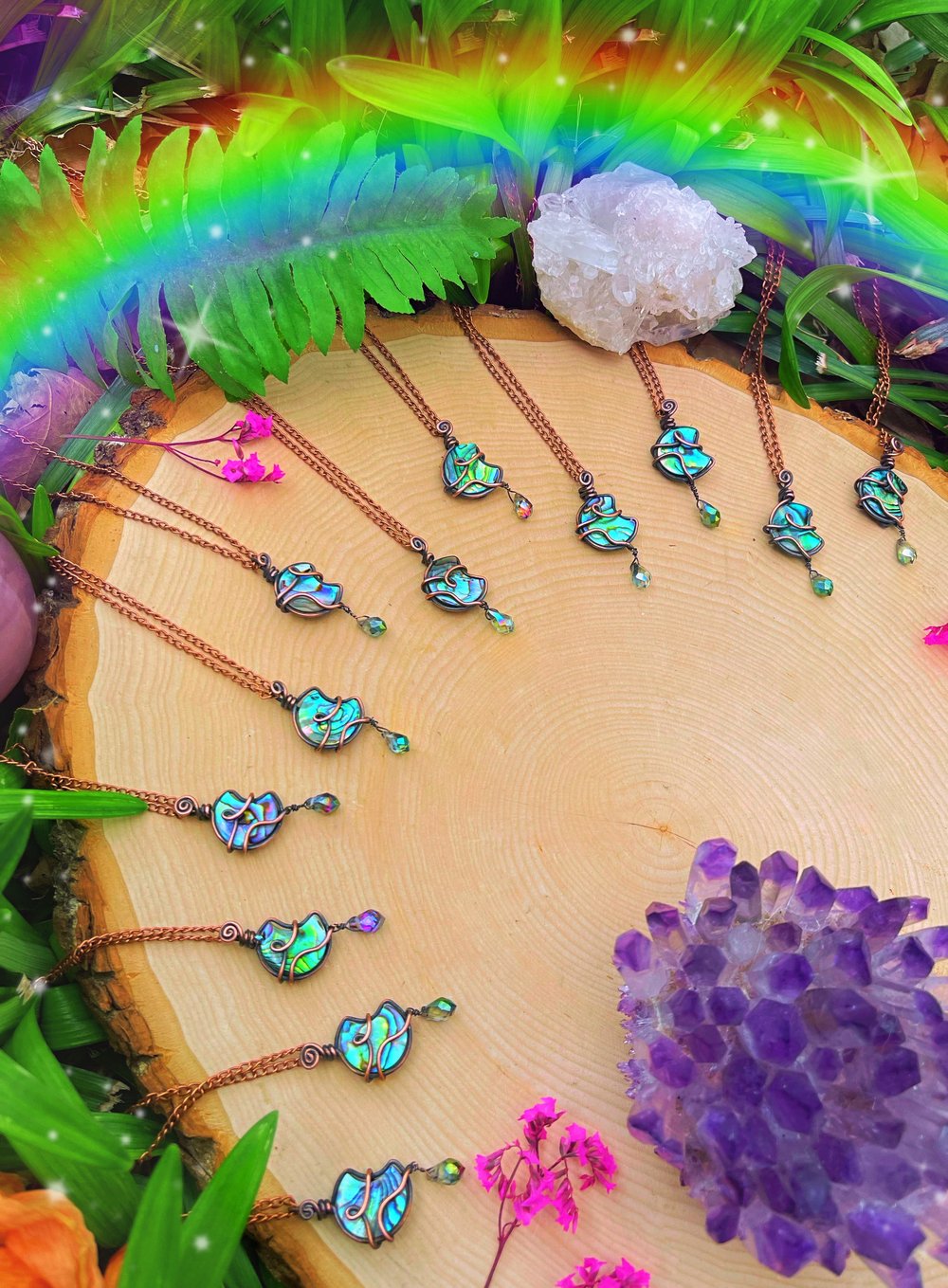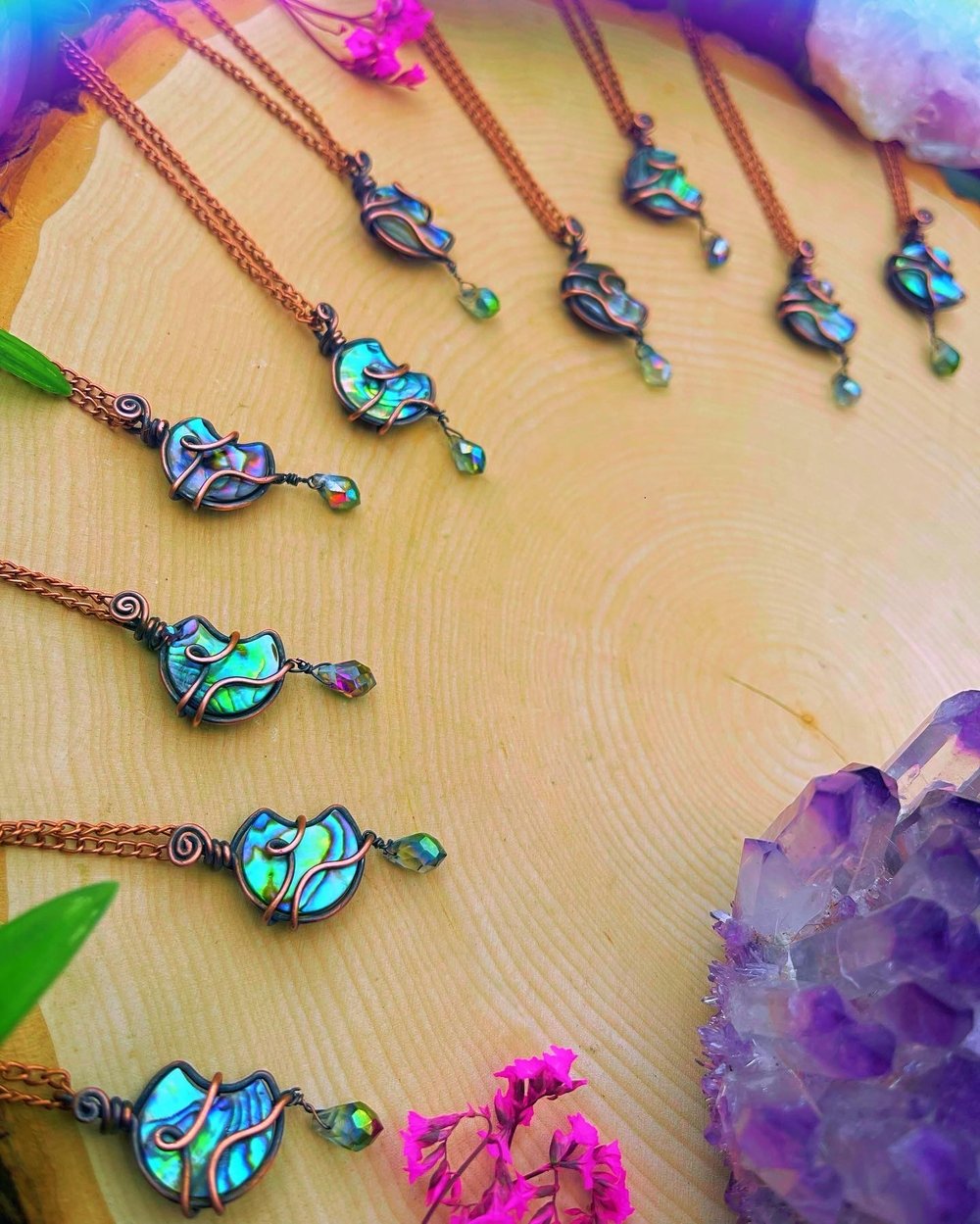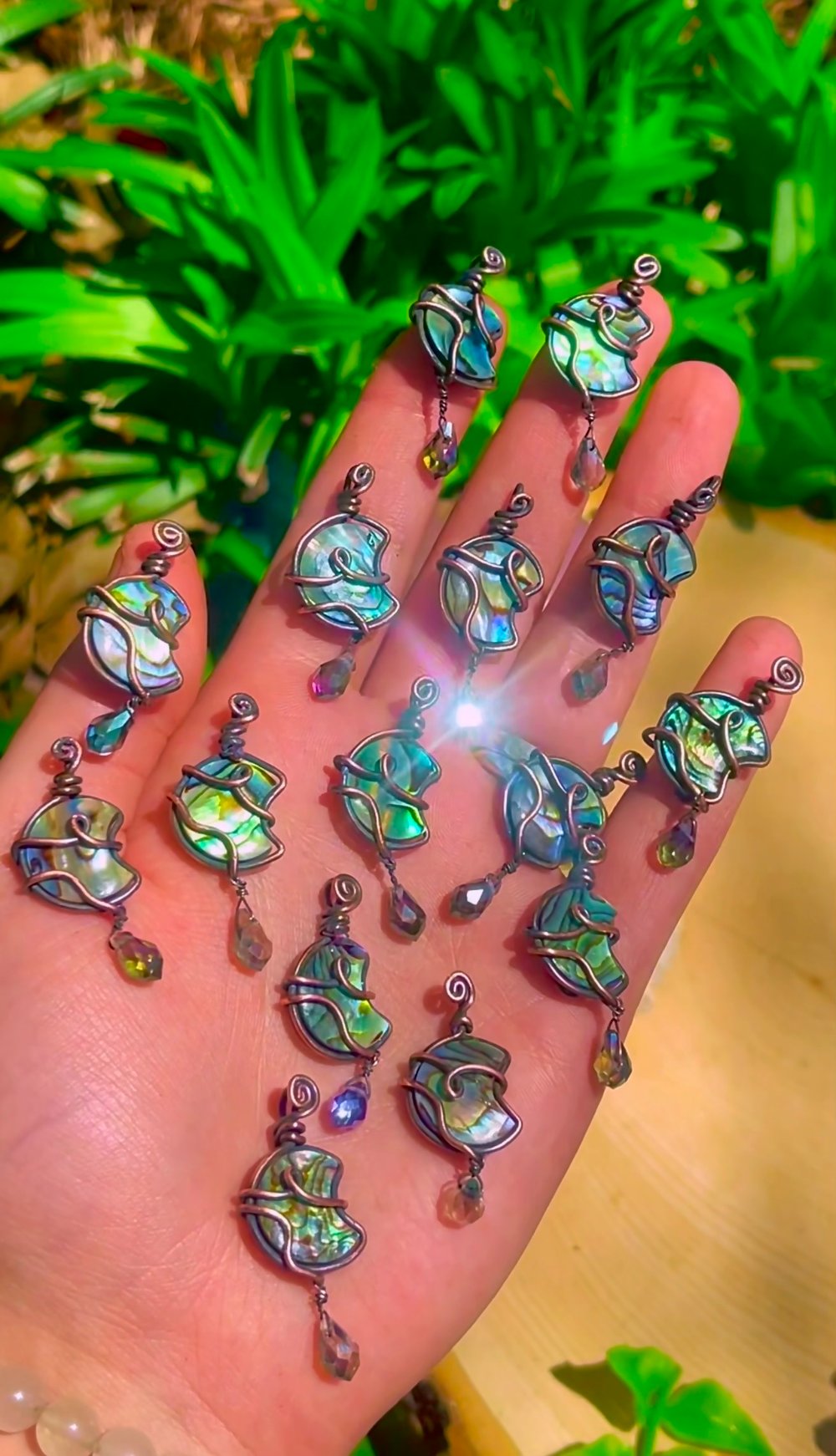 *Limited Quantity - Ready to ship and not made to order - 3 left!
Completely handmade ~ Comes with chain, crystals, and a sticker! 🌙
𝗛𝗲𝗮𝗹𝗶𝗻𝗴 𝗣𝗿𝗼𝗽𝗲𝗿𝘁𝗶𝗲𝘀 𝗼𝗳 𝗔𝗯𝗮𝗹𝗼𝗻𝗲:
In some Native American cultures, they believed that the combined spiritual power of abalone and sage would take their messages to their Gods! Many believe this beautiful shell has a connection with the ocean 🌊 Through it's soothing energy, it provides a layer of protection that helps guide your spirit.
✧ Brings tranquility
✧ Soothes nerves
✧ Promotes positive thinking
𝗪𝗵𝗲𝗿𝗲 𝗮𝗿𝗲 𝗮𝗯𝗮𝗹𝗼𝗻𝗲 𝘀𝗵𝗲𝗹𝗹𝘀 𝗳𝗼𝘂𝗻𝗱? ↓
New Zealand, Australia, Great Britain, India, and South Africa!
𝗖𝗵𝗮𝗸𝗿𝗮𝘀: Heart | Throat | Solar Plexus
𝗘𝗻𝗲𝗿𝗴𝘆: Protective | Calming
𝗘𝗹𝗲𝗺𝗲𝗻𝘁: Water
𝗣𝗹𝗮𝗻𝗲𝘁: Moon